THE REAL WOOD FIRED PIZZA EXPERIENCE
  Welcome to
EMBERS Mobile Wood Fired Pizza and Catering
More Fun Than a Campfire
"Bringing our 900 degree wood fired pizza oven to YOU at your next special event"
Located in Wentzville, Embers Wood Fired Pizza and Catering is looking forward to satisfying that appetite for a unique party concept that serves delicious and hot Artisan Neapolitan pizzas. Using fresh local ingredients when possible, our freshness will make the difference. When not providing private catered events, look for us at local farmers markets and community events we all enjoy in 2018.
Contact us if you would like more information or schedule a 2018 private party or special event.
We hope to be serving you a pie soon!!!
---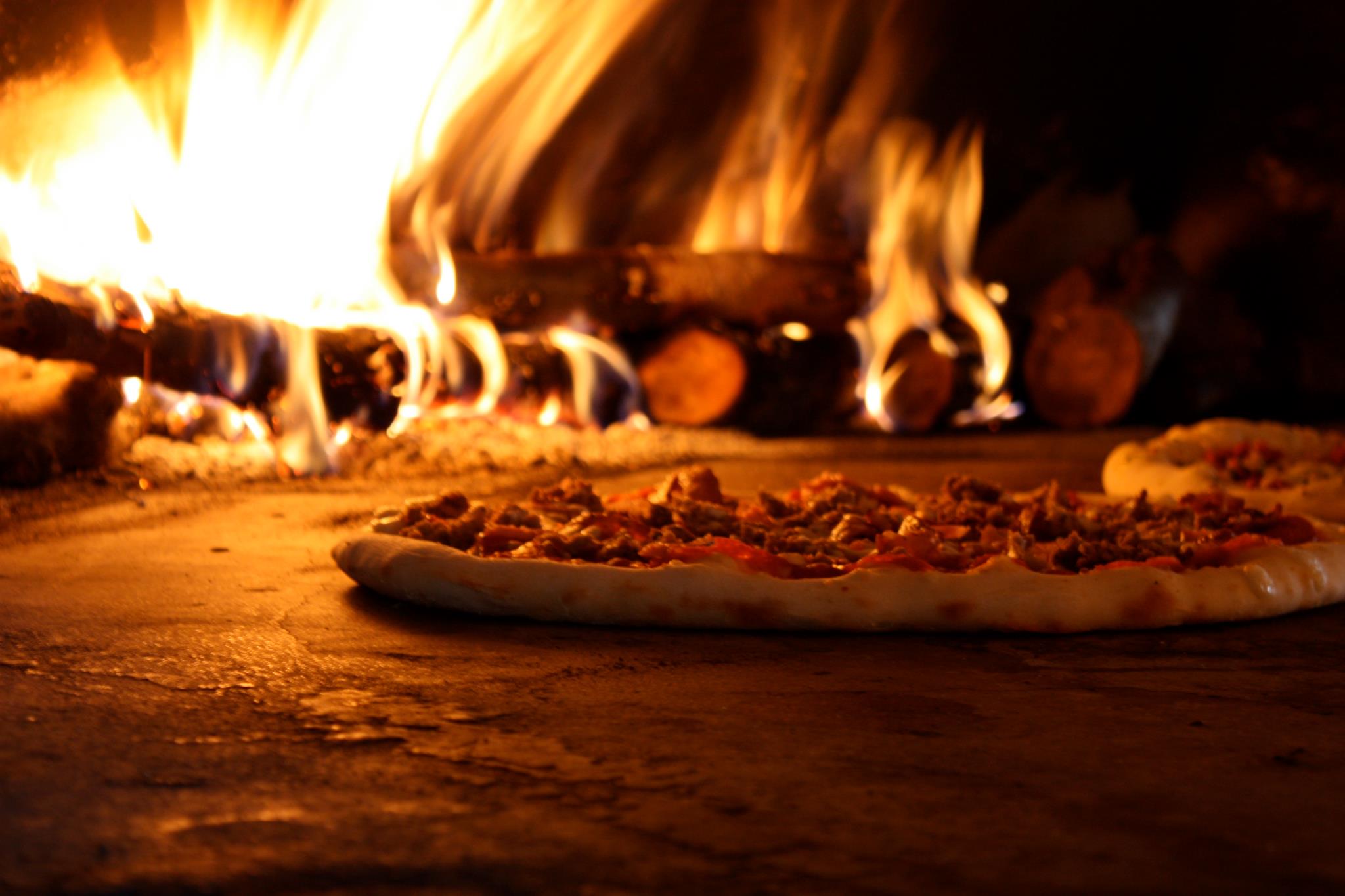 The revival of the wood-fired oven and it's time and flavor tested quality has arrived! The attraction and magic a traditional wood-fired oven creates is one of the most unique experiences in the culinary world today. Passionate about food, Embers offers a blend of both innovative and artisan cuisine.  We are focused on delivering a memorable fare and seamless service to an event you are planning today.
We customize our menus which best complement your gathering's purpose.  From pizza making parties, graduations, themed buffets, cocktail parties, and larger corporate functions, Embers is the unique choice for that perfect and memorable event. You will have them talking 
Our wood-fired catering service area covers all of St Charles County along with its surrounding communities and can be available in most St Louis community locations with advanced notice.
Contact us to start the fun today.
THE OVEN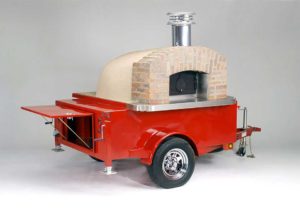 Our 48 inch Forno Bravo Italian oven utilizes hardwoods for the 900 degrees necessary to accomplish that unique Neapolitan experience. Cooked in under 2 minutes, we have the ability to satisfy guests ranging from a small intimate gathering to that large corporate event looking to provide their associates and guests with a unique and fresh experience.
Setup requires an area approximately 10x10 and can be positioned in most residential and commercial areas while complementing those formal settings with its brick front and inventive design.
IT ALL BEGINS WITH FRESHNESS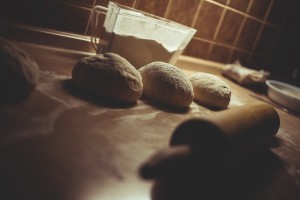 OUR DOUGH
It starts with our in-house, hand made artisan dough. We use locally milled ADM Spring Wheat flour to create the delicious base to our Neapolitan creations. The flour and water are chilled in order to slow the yeast activation process preventing the dough from overheating during the process.  You will taste the difference. Depending on your needs, the dough may also be infused with various herbs and flavors to create a unique wood fired tasting experience.
INGREDIENTS